Roanoke & Southern Railway
---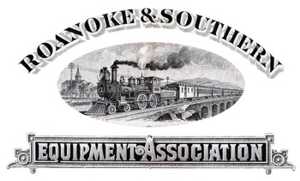 In 1887 Colonel Fries, at the age of thirty-two, withdrew from his father's cotton and woolen business to join forces with railway investors where he dedicated all of his time and efforts to the proposed railway.1
In early 1887 John C Moomaw, H.S. Trout, P.L. Terry, and others met in Roanoke and formed the Roanoke & Southern company of Virginia. Right afterwards, the Roanoke & Southern company of North Carolina was established in Salem by Francis Fries, R.J. Reynolds, J.W. Hanes, and others. Subsequently, the two companies consolidated into a single entity and construction began on the Roanoke & Southern Railway.2
Initial construction took place in Henry County, Virginia, utilizing convict labor, but it was soon realized that their initial plan wasn't going to work out. In the fall of 1887 a second company known as The Virginia-North Carolina construction company was formed to build the railway. Colonel Fries was assigned as president of the company and construction resumed.2
Construction of the railway was separated into two divisions. Division A extended from Winston and Salem, north by Walkertown, through the areas that would become Mayodan and Avalon, and ended in Martinsville, Virginia. Division B extended from Martinsville, through the Blue Ridge Mountains, and terminated in Roanoke, Virginia.3
The railway was carved through the countryside without the luxury of modern earth-moving equipment. Laborers employed mules, carts, scrapers, and hand shovels for the job. To minimize grading, construction followed rivers and valleys.4
Construction efforts were met with considerable difficulties. Exceedingly wet weather led to delays. The railroad company had a difficult time maintaining cash flow to cover the estimated $15,000 cost per mile. And at one point a mineralogist was employed to examine minerals along the railway to determine if selling them would be a feasible way of raising funds.4
By April 1891, Division A had trains in Martinsville; however, Division B lagged behind due to their own difficulties in grading through the Blue Ridge Mountains. Delayed delivery of rails due to a strike at the Pennsylvania Steel Company also hampered efforts.4 On December 19, 1891, about four years and $2,081,0001 after starting construction, the last rail was laid at Rocky Mount, Virginia. The completed railway spanned a total of 122.53 Miles.3 Concerning the railroad building experience, an associate of Colonel Fries had this to say, "It was only through the perseverance and dynamic energy of Colonel Fries that success was made possible. He traveled the road day and night, and rain, cold, or sleet did not deter him in his objective."4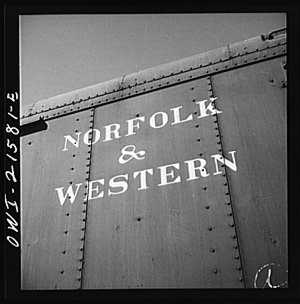 As soon as the railway was complete negotiations were under way to lease the line to The Norfolk & Western Railway Company. The lease continued until November of 1896 when the railway was sold outright to the lease holder4 and became known as the Winston-Salem division of Norfolk & Western. For Colonel Fries, his association with the railway ended with the signing of the lease where he declined any further connection with the railway.1
Colonel Fries may have been out of a job, but he wasn't the kind of man to let dust settle on his shoes. In 1893 he moved on to his next business venture and hung up his railroad duds in favor of banking duds. He pursued an earlier charter obtained for a loan and trust company and on June 15, 1893 the Wachovia Loan and Trust Company opened its doors.1 Despite the fierce financial distress of the time, his banking institution developed into a thriving success. The credit for this achievement has been attributed to the abilities and energies of Colonel Fries alone.1 During his thirty-eight years as president, Wachovia grew to become the largest banking institution in the southeast.5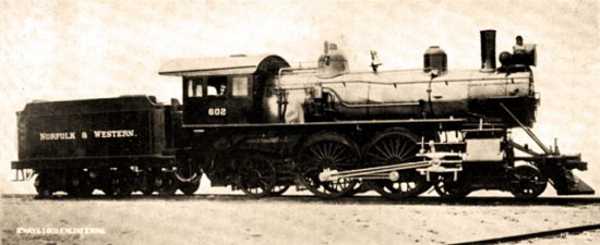 ---
1. Ashe, Samuel A., Weeks, Stephen B., and Van Noppen, Charles L. Biographical History of North Carolina: From Colonel Times to the Present, vol. 3 (Greensboro, NC: Charles L. Van Noppen, 1906), 141-51.
2. Jack, George S, and Jacobs, Edward Boyle, History of Roanoke County (Roanoke, VA: n.p., 1912), 97.
3. Roanoke and Southern Railway Company: Acts of Assembly of Virginia Relating to Roanoke and Southern Railway Company...Acts of Assembly of North Carolina..., (n.p.: n.p., circa 1892), 37.
4. The Federal Reporter: Cases Argued and Determined in the Circuit Courts of Appeals and Circuit and District Courts of the United States, vol. 113 (St.Paul, MN: West Publishing, 1902), 394.
5. Foushee, Ola Maie, Avalon: A North Carolina Town of Joy and Tragedy (Chapel Hill, NC: Books, 1977), 5-7.
Fig 2 - Delano, Jack (1943), Location, San Bernardino, California, Photograph [from Library of Congress Digital Collections, accessed July 8, 2011, http://www.loc.gov/pictures/item/owi2001022936/PP/].
Fig 3 - Unknown, Baldwin 4-4-2 Engine For The Norfolk & Western (unknown), location, unknown, Image [from Railway and Locomotive Engineering: A Practical Journal of Railway Motive Power and Rolling Stock, (New York) September 1903].